Hayley Mary Matthews
General Information
Gender:
Female
Age:
20
Hair Color:
Dirty Blonde
Eye Color:
Blue
Birthday:
February 4th
Weight:
It's personal you know..
Address:
It's Private
Occupation(s):
Student
Aliases:
Hallie
Family & Friends
Family:
Mark Matthews (Dad),Angelica Matthews (Mother)
Friends:
I hope I meet some soon
Relationships:
Single
Pet(s):
Nope
Enemies:
Hahaha...If you wanna be?
Other Information
Interests:
Singing
Education:
Los Angeles Community College
Talent:
Singing and Dancing
Weaknesses:
Well.....
Role-playing Information
First appearance:
The day I was born (baby me)
Last appearance:
My death
Portrayer:
Mollee Grey
Let Her Go – Child of Mark & Angelica Matthews
– Well you only need the light when it's burning low Only miss the sun when it starts to snow Only know you love her when you let her go Only know you've been high when you're feeling low Only hate the road when you're missin' home
 – Only know you love her when you let her go And you let her go

Hello, I'm Hayley Matthews! Let's Talk!
Appearance
Edit
Hair Colour: Dirty Blonde
Eye Colour: Blue
Trademark: I like to wear leather jackets and rockish clothes.
Mark Matthews (Dad)
Edit
I don't know much about my dad because when I left I had to leave him behind. The day I left was the last day I hanged out with him. I really miss him a lot and every single week we send each other letters and try to find a chance to visit eachother.
Angelica Matthews (Mom)
Edit
My mom is 4 months pregnant.She always finds time for me instead of always being with her boyfriend. I had to move away with her when I was 5 years old because of a problem we had in my house. She has helped me through everything and I'm really grateful to have her as my mom.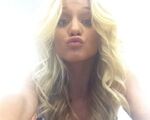 Well,I was born in Florida on February 4th. I had to move at the age of 5 because my house got on fire and my dad moved far away to avoid any damage. I was pretty lucky cause I didn't get hurt. I got really sad cause I had to leave my dad. He meant a lot to me and without him my childhood years were a wreck. I've been contacting him by sending him letters and him sending them back or me. I had a lot on my mind during those past years. I was thankful for having great parents and the best mom ever. Even though my dad wasn't there by my side he will always be here with me.Ill thank my parents for giving me a life that Is worth having right now cause everything they do I should be thankful for. I love you guys so much.
Personality
Edit
I have 2 type of personalities which people say I am. First of all, they say I am loyal. I have to agree with them cause I'm always loyal. Second of all, they say I'm kind. People keep saying I'm a goody goody. If I am I'm kinda glad about it cause being a good person shows that you liking respecting others.
Coming Soon!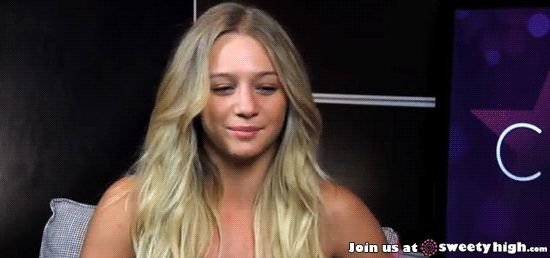 I use to live in Florida.
My Grandma died when I was 2 years old.
My favorite color is blue.
I'm hoping I get a baby brother.
Community content is available under
CC-BY-SA
unless otherwise noted.