Celestia Lang
has moved and this page has been archived by request.
just a place with nothing but you and me. – Child of my mother and father
– And I think about nothing much at all, nothing but you and me. And I'm pleading can't we just be the way that we used to be?
 – Honey, wake up, won't you please come back to me? Honey, think of, think of the way things used to be.

Hi, I'm Celestia.
Celestia Susanna Lang
General Information
Gender:
Female.
Age:
17
Hair Color:
Brown
Eye Color:
Brown
Birthday:
May 16, 1996
Height:
5'6
Weight:
120 lbs.
Address:
I live in a rather medium sized house.
Occupation(s):
Student
Aliases:
Celeste
Family & Friends
Family:
Franklin Lang (father), Maryella Rhie (mother), Virginia Lang (sister), Ari-Gema Lang (sister)
Friends:
Krystal.
Relationships:
seriously you just killed me i'm dying of laughter
Pet(s):
My dog.
Enemies:
Some of my old friends.
Other Information
Interests:
Dancing, sports (track and field and volleyball), and singing
Education:
Senior at Los Angeles School of the Arts
Talent:
Dancing, singing
Series Information
Portrayer:
Seohyun
Appearance

[

]
Hair Color: Brown

Eye Color: Brown

Trademark: Frequent change of hairstyles.
Though I dress plainly and without much emphasis, I love makeup. I change my hairstyle frequently. I've dyed my hair purple and gotten bangs in the past, but I decided a normal, long hairstyle is the best option.
Family

[

]
Franklin Lang

[

]
My father is half Chinese and Northern Cheyenne. He's very strict, but a decent person. He works at the postal services. Neither him or my mother went to college, and I don't really care.
Maryella Lang

[

]
My mother is a wedding photographer, but only actually gets a job once or twice a year. She was married before my father for one year, but I don't pay attention to that anymore, because my mother says he was a jerk.
Virginia Lang

[

]
My older sister by one year. We used to get along, but we had a big fight before she went off to college so I don't care anymore.
Ari-Gema Lang

[

]
My sister was born three years after me. She's stuck around longer than she should have, but I can't get rid of her.
History

[

]
Well, I was born in Monterey Park, California, on May 16, 1996. Monterey Park is about eleven minutes away from Los Angeles, and I really want to go back there someday. I had an older sister, and three years later, Ari-Gema came along, but everyone knew her as Ari.
Somewhere along the line, I discovered a love for performing, particularly singing and dancing. I auditioned for Hollywood Arts High School and got in, and I was there from September 2012 to March 2013, when there was an earthquake. I finished my studies at home, and then I auditioned for Los Angeles School of the Arts and am a senior.
Relationships

[

]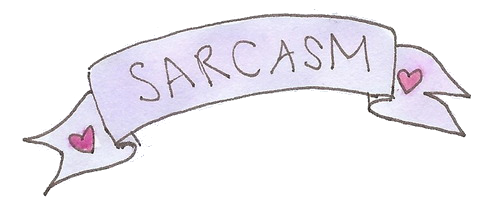 Personality

[

]
I am an intelligent person, but that does not influence my social life. I can talk a lot and for a long time, but I like to have opinions. Most of the time, you won't agree with me, but you most likely do not factor into my decision. I'm studious as well. I have little free time, so bear with me. I also have achievements that people describe as "elusive".
Other Students

[

]
She's my only friend at the moment, but we don't talk much.
She's.. nice.
Trivia

[

]
My favorite season is summer.

Peace is enjoyable, but so is war.

I love Chinese food. Chicken chow mein is the best.

My favorite band is Death Cab for Cutie.

Out of all of my family, my parents had the most children. I have one much older cousin and he's very unintelligent.

My favorite animal is the black footed cat.

I prefer tea to coffee. Peppermit tea with a dash of sugar is the best.

I don't enjoy many mainstream things. Music and movies fall into that category.

Though I may be of Chinese, Korean, and North Cheyenne descent, I'm American first.

The thing that annoys me most is when people say they are of American descent and mean Caucasian. When you say American, it means Native American. The Caucasian people who came to America were from Europe. I also find it irritating because American people look all different; there is no specific way all Americans look.

I hope one day to specialize in the medical field, particularly nursing.
Gallery

[

]