Welcome to California Arts College.
At this institution, we teach and enhance skills in the arts! We offer many courses to choose from. We guarantee you that this school will train you for the real world. Our main focus is on the arts, such as dance, music, etc.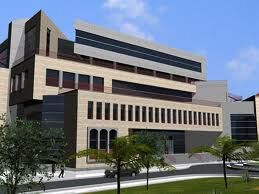 Students
Freshmen
Sophomores
Juniors
Seniors
Graduates
Staff
Majors
Acting

i.e. improv, scripted, etc.

Animation

i.e. computer animation, stop-motion animation, etc.

Architecture
Ballet
Ballroom dancing
Business
Classical orchestra/band
Contemporary music
Directing
English
Fashion design
Hip hop dancing
Jazz Band
Jazz dancing
Mathematics
Makeup artistry
Mixed martial arts
Modeling
Photography
Playwriting
Psychology
Screenwriting
Singing
Stunt training
Technical producing
Visual arts
Rules
All students are required to choose at least one major.
No cheating.
No eating in class.
No vandalism.
Everyone has to be in their rooms after 10:00 (Only excused if with permission of a staff member).
No bullying.
Consequences
Warnings (First offense)
Detention (Second offense)
Suspension (Third offense)
Expulsion (Fourth offense)